While creating a new permanent section to the blog last night, called From the Vault, I inadvertently sent a bunch of unsolicited porn into everybody's inboxes late last night!
I'm so sorry about this, gang. It was not intended. I thought I was uploading them as updates to the section, and not sending them out as individual posts.
Jesus. So sorry.
And on that inauspicious note… there's a new permanent section to the blog now, called From the Vault, featuring older stories that were popular but that I'm not going to be republishing anywhere.
I've moved "Necessary to her Good" to that section, too, since that wound up being a really popular story on the blog last week.
And, yes, the Smashwords sale is now over. Thanks for making that frenzy of free downloads the busiest bunch of traffic to my Smashwords pages ever.  Normally, most of my sales come through Kindle on Amazon, but Smashwords is a really cool company, folks, so thanks for checking it out.
Of course, this also puts me in a quandary, since I don't write erotica anymore and, obviously, since I'm giving away tons of old stories for free now, I haven't written it in years. Blessed by Light, one of my new novels, has a lot of erotic elements to it, but it is definitely not the same kind of writing. And yet the old stuff is clearly what a heck of a lot of people want. So I'm just not really sure, gang, what – if anything – I'm gonna do about that.
My mind is simply in other realms now. Not that those realms aren't erotic, but they also contain larger questions for me – spiritual things I'm trying to learn on this last half of my journey through physical life. I need to write about that kind of stuff now.
I guess it just gives me something else to ponder in that big vat of stuff I keep in my brain that I constantly ponder upon!
All righty. Sorry, again, everyone, for that onslaught to your inboxes during the night.
As I said in my post yesterday, I've got a lot of stuff I gotta get crackin' on, now that January has arrived, so after right now, I'll be returning to my blog-posting schedule of once or twice a week.
Oh! Yesterday, Nick Cave sent out another one of his letters. It was very charming, about his 10 most favorite pieces of music while growing up. You can read the letter here. (Or sign up to receive them; they're always interesting and unpredictable.)
I'm guessing that if you live in Australia or New Zealand, you already know this (and if you don't live there, there probably isn't any real need for you to know this), but this month and next month, Nick Cave is going to be doing those solo engagements where he's going to sing & play piano (?) but also take questions from the audience.
I can't imagine missing that but clearly I will be – that part of the world is about 10 thousand miles from here. I guess I'll have to wait until the tour comes to Crazyland…
Actually, in all seriousness, nothing comes to Crazyland. Ever. I think the last thing that came to Crazyland was when I moved here, 10 months ago. Really. You step out on your kitchen porch, turn your head in one direction and look that way; and then turn your head in another direction and look that way, and beyond those foothills and trees in the distance, you'll see more & more sky coming your way and that's all that ever comes to Crazyland. God and the weather.
Oh, wait! Something else really cool has come!! I hope to get a photo of it soon, but I'm always zipping past it at my normal 95 mph. However, in one of the lower-lying cornfields out on the main road, a sizable amount of rain water has collected since the fall and swans are living there!! Literally, I've counted a dozen of them! Swans!!! Those glorious white birds that mate for life. It's just so lovely.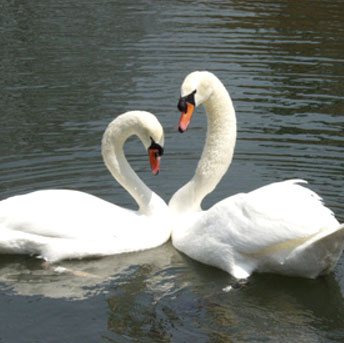 Okay. Gonna work now. Have a nice Wednesday, wherever you are in the world! Hope it's a happy one.  I leave you with this incredibly beautiful and iconic love song from 30 years ago! Not about swans, but still lovely.  (I know, I know – if you're an American, you've never heard it…but hear it now!) Thanks for visiting, gang! Sending you lots of love. See ya!