Hi, gang!
This is another one of those posts that is going to be brief!
It is just a spectacularly sunny day here, today. And add to that, that I managed to get the house all vacuumed yesterday, so the sun is not shining in on a ton of cat hair everywhere — and I'm just super happy about that.
If you saw my post from last night, you know that Letter #8 for Girl in the Night: Erotic Love Letters to the Muse took an unexpected turn yesterday, so I want to  get back at that. See where it wants to take me now.
Last night, I also posted about the discouraging news about the birthday stuff for next month — well, now my dad is really sick. So I'm guessing he is just really stressed out about all of this.
You know, since there is not a damn thing I can do about this stupid pandemic, I cannot get too bogged down in all these unhappy feelings. I need to just accept "what is." Somehow, move forward.
Okay. Don't forget — if you live in Copenhagen, or live somewhere where you're allowed to travel to Copenhagen, the Nick Cave exhibit, Stranger Than Kindness, opens tomorrow!! And if you get to see it, please write and tell me about it!!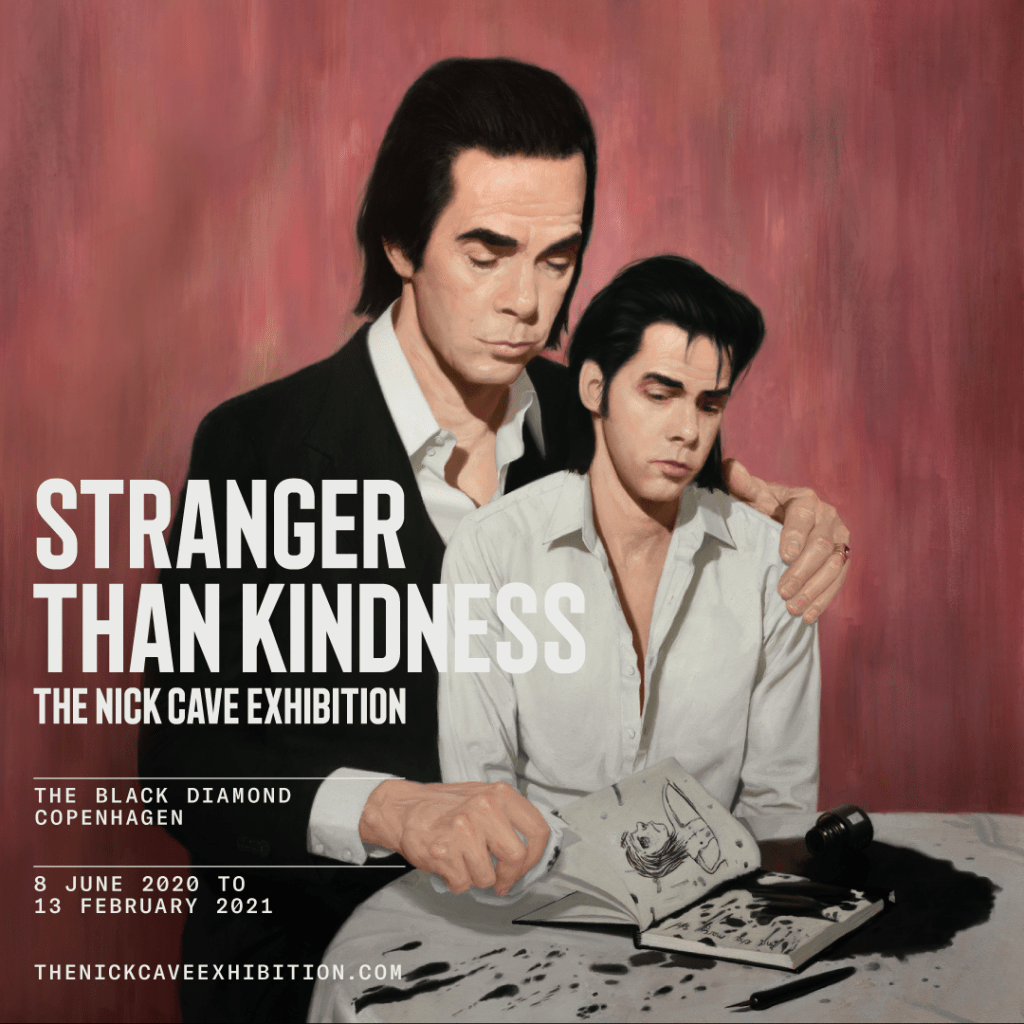 All right, well that's it for today. I want to get started here.
I hope you have a good Sunday, wherever you are in the world. Thanks for visiting, gang. I leave you with "Oh Happy Day," that huge hit by the Edwin Hawkins Singers from something like 45 years ago.  It's how I'm feeling at the moment! I hope you are, too! Enjoy. I love you guys. see ya!!