All right. I'm flat-out exhausted, gang. I've been up since 3am, trying to get caught up with all the podcasts and postings.
P * r l e r was hard to get onto last evening, once Tr **p joined. the servers got overwhelmed. And now, of course, they're threatening to take down P * r  ler completely.
Where Tr **p goes, extreme c * n sor sh * p follows.
G a b was overwhelmed, too. Millions of folks getting on there at once. Literally. G  a  b is scrambling to update their servers to handle the new traffic.
Why all this sudden influx at both places?
By now, you've heard that the s * c i al m * dia bl*ck out has begun. Yesterday,  tens of thousands of people got banned from  tw *  tter, t w * t ch,  Y * u T* b *,  f    b, in st * gr * m, sn * p c h * t. People's monies are getting locked down at p * y p * l and str * pe. g  **  g l * is "fine-tuning" its search results. This way, you won't have to worry about accidentally finding any sort of actual information that could upset you, assuming you are naive enough to search for the t  r  u  t  h.
A more sweeping c* mm uni ca tions bl*ck out is expected in the next 2 weeks. In the U  S   — On your cellphone, please keep all your g* vern ment a lerts switched to "ON".
They are expecting that the emergency br  o  a d c a  s  t system could be the only way for  Tr **p to communicate. Expect mainstream m * d * a to continue to silence him.
Expect us to continue to find him.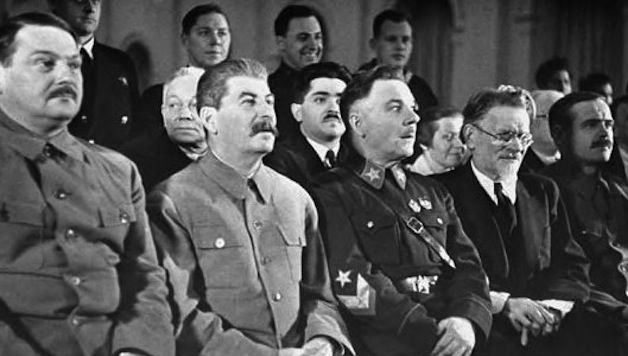 Which reminds me that national Popcorn Day ( Jan  19  th ) is expected to be a really exciting day. We'll find out. Of course, we've already seen how the word 'wild' was off-the-charts wild. I'm guessing 'exciting' is going to bring, I don't know, a fucking heart attack…
The better news is that many a n t * f * members have been arrested in D   C. And Cr*zy N * nc y's lap t*p got stolen. (And I guess several other members of c* ngr * ss had theirs stolen, too.)
We can only guess which side stole them.  Two scenarios:
a.) a n t * f * did, which only means more pesky blackmail could be underway for those worn out c * ngr * ssi o nal pillars of d * m  o  c  r a  cy. How much blackmail can one person safely navigate without going completely bonkers and trying to take down an entire c   o   u   n   t   ry?
OR-
b.) we did, which probably means looking for p  r  o  o  f  of high tr  e  a   s  o  n…
Now there's more (dis?) information that the cop didn't really d i  e. Are you keeping score?
a.) woman wasn't really s  h   o  t
b.) cop didn't really  d  i  e
Yet, perhaps, they did? Still curious why the families of the slain are being s* lenc ed…
(This does not count the other people who apparently actually did die: one stroke (outside), one heart attack (outside), a woman trampled to death (inside building).)
Okay.  Please keep in mind that now the sources I use for gathering info, are now facing trouble getting info from their own sources. This is what a c* mm uni ca tions bl*ck out is all about.
But the good news is still that the good people of c * n gr * ss are panicking beyond believe and they still  want Tr**p and all of his supporters to be shot (and then im  p  e  a  c  h  e  d, for good measure). Why is this good news? Because they seem sort of g  u  i  l  t  y.  And Tr ** p is alive & well and apparently U  S  N a  v  a  l air cr*ft are allegedly off to Italy (I don't think for a Roman Holiday. Something about a sworn a  f   f  i  d  a  v  i  t and interference in a U  S  e l * c t * on……)
Okay. Thanks for visiting. I need to collapse now. Enjoy your Saturday, wherever you are in the world. I love you guys. See ya.
"Genius of Love"
What you gonna do when you get out of jail?
I'm gonna have some fun
What do you consider fun?
Fun, natural fun
I'm in Heaven
With my boyfriend, my laughing boyfriend
There's no beginning and there is no end
Time isn't present in that dimension
You'll take my arm
When we're walkin', rolling and rocking
It is one time I'm glad I'm not a man
Feels like I'm dreaming, but I'm not sleeping
I'm in Heaven
With the maven of funk mutation
Clinton's musicians such as Bootsy Collins
Raise expectations to a new intention
No one can sing
Quite like Smokey, Smokey Robinson
Wailin' and skankin' to Bob Marley
Reggae's expanding with Sly and Robbie
Oops! Your mama said uh
Oops! Your mama said uh
Oops! Your mama said uh
Oops! Your mama
All the weekend
Boyfriend was missing
I surely miss him
The way he'd hold me in his warm arms
We went insane when we took cocaine
Bohannon, Bohannon, Bohannon, Bohannon
Stepping in a rhythm to a Kurtis Blow
Who needs to think when your feet just go
With a hippie-the-hip and a hippie-the-hop
Who needs to think when your feet just go
"Bohannon, Bohannon, Bohannon, Bohannon"
Who needs to think when your feet just go
"Bohannon, Bohannon, Bohannon, Bohannon"
James Brown, James Brown
James Brown, James Brown
If you see him
Please remind him, unhappy boyfriend
Well he's the genius of love
He's got a greater depth of feeling
Well he's the genius of love
He's so deep
© 1981  Tina Weymouth, Steven Stanley, Adrian Belew, Chris Frantz
************
Below: "They're coming for you next."
"The crackdown on America's civil liberties is here now."
Below: Space Force Command Joins I  C  (short):
Below: New national s* c*al m* dia platforms coming (short):
Below: Imp* a ch m* nt narrative hits a snag (short) (please note: People in the photo below are not rioting… but how did so many people get so close to that building on such an important day?)
Below:  "Panic in D   C, G  i  a   n   t  V  o  i c  e, the purge has begun":
Below: "The destruction of the economy has now moved forward."
Below: More eye-witness accounts re: c  a  p  i  t  o  l:
P  a   r   l  e   r  being singled-out: