Another splendid day here in Crazeysburg. I hope you've got similar weather wherever you are in the world.
If you follow zodiac-celestial things, you are likely aware that we have a killer new moon going on right now. And by "killer" I only mean that it's one of those new moons that cause emotional chaos and are putting most people on edge.
So if you're feeling a little crazy and don't know why — by Thursday , everything should work itself out quite nicely.
I hope.
My world is actually kind of fine.  The trip into town yesterday was effortless. I managed to get there and back and do the marketing in a little over an hour, which means I must have been speeding in both directions, because it's not really possible to get to town and back, let alone also do the marketing in less than an hour and a half if you're going the speed limit…
I got a wonderful little text from my ex-husband in NYC last evening. Well, he's not in NYC right now. He and one of his brothers rented a pick-up truck and took a drive out West. And yesterday, they reached Montana — West Yellowstone, to be exact, where my friend Kevin lives from May to October. (This is the Kevin who keeps his 1965 VW camper van in my barn all summer). I had told Wayne to look up Kevin when they got to West Yellowstone.
Well, lo & behold, the text came last evening with photos of Wayne (my ex) and Kevin — both smiling happily!!!! It was so cool. And guess what was in the background of one of the photos? Kevin's other 1965 vintage VW camper van!! Only that one was sky blue and the one Kevin keeps here is dark green.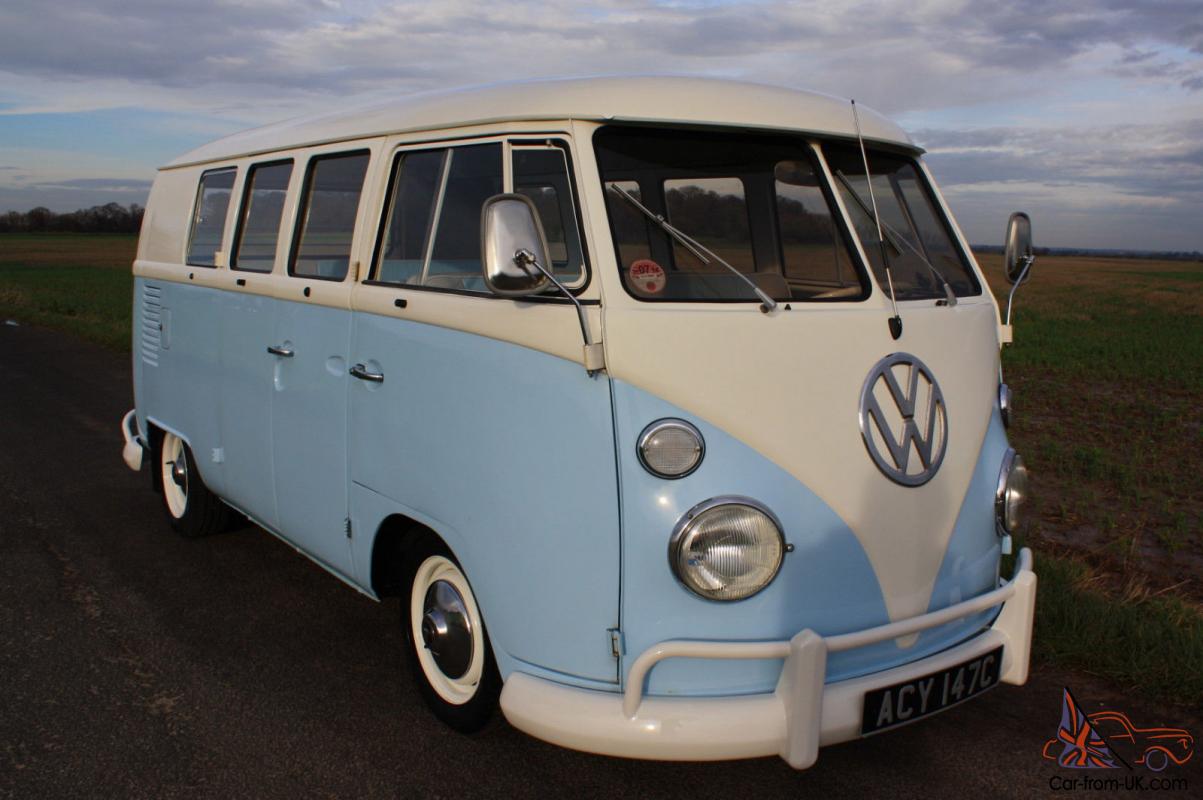 It was just so nice to see them together in the photos. And so weird to think the two of them have now met — no one who I have become friends or acquaintances with since 2003 has ever met Wayne. It's so odd that the one and only person who now has met him would be Kevin. In Montana, no less. Thousands of miles from here.
My chat yesterday with the other Kevin — the man who is directing my play — was just so great, gang. I am so excited about this staged reading getting underway. And some early feedback I am getting from actors and tech people regarding the actual play (meaning they read the script), is kind of blowing me away.  It means so much to me that they are able to relate to what I've written about Helen LaFrance's life.
As you are likely aware, here in America, a faction of the black entertainment community has come down really hard on white people telling the stories of black lives. Which is why the original reading that was set to happen in June came to a screeching halt during the nationwide riots. And also why I was beginning to fear my play would never be produced in the US and would have to be produced in another country.
Well, I can't tell you how happy the early feedback is making me feel (from black actors telling the director).  I'm still trying to keep a low profile, though, in all of this because I want the play to speak for itself, and for the attention to be on Helen's art and life, not on whoever wrote the play.
But I am indeed very quietly excited out here in the middle of Nowhere, Ohio. I have been working on this project for 8 years now.
By the way, we have decided to make the reading entirely free to stream, and we'll likely keep it free for at least a couple of weeks after the initial event, and then make it password protected after that. But please try to watch it!! Since it won't happen until Sunday evening, November 8th, there is plenty of time for me to constantly remind you!!
(It will stream on YouTube, here on this blog, on the Tell My Bones web site and Facebook page, and on a number of other entertainment-based web sites.)
Well, speaking of web sites that are "entertainment" based, I was streaming more hentai 3D monster porn yesterday when I unfortunately stumbled upon what looked like a front for really horrible porn that uses young Asian women who are most probably victims of human sex trafficking.
It absolutely turned my stomach. If you have had enough experience with producers of  professional porn, the difference in "regular" porn — even BDSM porn — and porn that exploits slavery and uses actual slaves against their will is often glaringly obvious: the women (or children) look terrified, demoralized, drugged and/or half-dead.
I reported the company on the National Human Trafficking website. It's hard to say if anything can come from it — the "production" company is based in Los Angeles, but the videos themselves were from Asia.
You know, if you live in the US, and you think any type of human trafficking is going on — porn, prostitution, or labor-related– you can easily report it anonymously, through sending a message or live chat on their website (humantraffickinghotline.org/), calling them 1-888-373-7888 ( TTY: 711) or texting them, 233733.
That stuff just makes me so sick. I just can't tell you.
On another topic…
Nick Cave sent out a Red Hand File today that was one of those really eloquent ones.  Be sure to set aside plenty of time to read it and take in the full scope of it. I am, of course, just kidding. It's one of those replies that is only one word. But, still — it was a really good word. You can read it here.
Well, all righty!! That's it for today, gang. Depending on whether or not I hear from Valerie today, I'm either working on the finishing touches for the publication of The Guitar Hero Goes Home, or I'm working on some new stuff for Thug Luckless: Welcome to P-Town.
And in the middle of all of it, I eagerly await the arrival of my new vacuum cleaner!!
So, have a terrific Tuesday, wherever you are in the world. Thanks for visiting. I leave you with my breakfast-listening music from this morning — "Right Now I'm A-Roaming", 1997, Nick Cave & the Bad Seeds. (It's come out on a  few things, but I know it from their 2005 collection B-Sides & Rarities.) I've posted it here a couple of times before, but here it is again! So, enjoy. I love you guys. See ya!
"Right Now I'm A-roaming"
When I get home, I'm gunna clean up my house
When I get home, I'm gunna kick out that mouse
When I get home, I'm gunna put things in order
but right now, right right now, right now I'm a-roaming
When I get home, I'm gunna make that call
When I get home, I'm gunna talk it through
When I get home, I'm gunna straighten it out
but right now, right now, right now I'm a-roaming
When I get home, I'm gunna give up the booze
When I get home, I'm gunna get me some food
When I get home, I'm gunna quit them drugs
but right now, right now, right now I'm a-roaming
When I get home, I'm gunna call my mother
When I get home, I'm gunna cook her some dinner
When I get home, I'm gunna invite my brothers
but right now, right right now, right now I'm a-roaming
When I get home, I'm gunna see my little boy
When I get home, I'm buy him a little toy
When I get home, he's gunna jump for joy
but right now, right right now, right now I'm a-roaming
When I get home, I'm gunna unpack my bags
When I get home, I'm gunna waash these dirty rags
When I get home, I'm gunna pack 'em up again
but I'm gunna go, I'm gunna go, I'm gunna go right back roaming.
© – 1997 Martyn Casey, Mick Harvey, Conway Savage, Thomas Wydler, Nick Cave