I feel fine today, gang, but — man — did I sleep a lot. And I had amazing dreams (and when I say amazing, I mean s-e-x.) (What could be better than having a sex dream and waking up and actually remembering it??) (Oh wait — I know! Nothing.)
And last evening, after I did yoga, I laid in bed by candlelight, listening to podcasts from hither & yon (posted below, of course), and drifted in and out of sleep. Until, at 1am, I woke up and discovered, literally, TONS of texts on my phone. Mostly from Instagram, having to do with publicity for the online reading of my play, Tell My Bones, which is tomorrow night!!! Yay!
Anyway, in among all the many texts, was a lone Instagram text from an on again/off again love of my life in Rhinebeck NY, wanting me to call him.
Oh my god. How cool, right? (And even though I have a pretty succinct idea about what's on his mind and why he wants me to call him, I then laid in bed from 1am to about 2:45am, wondering if there would be any way to persuade him to come to Crazeysburg and help me do those repairs to my roof…)
(Yes, that's how sex-obsessed I am — I'm more interested in my roof!) (Just kidding.) (Not about wanting him to fix my roof, but about the sex-obsessed part. I'm 197.3% sex-obsessed. And about 0.03% roof-obsessed.)
All righty!!
In case you didn't catch that up above, the online staged reading of my play is tomorrow night — 7pm Eastern time. RSVP here to get the link for the stream. It is FREE!!!
I really, really need you to stream this play, gang. Not just because I hope you'll enjoy my play, but because I need those "views" to keep producers wanting to produce the play once the fake p*nd*m*c is over in NYC.
In fact, one person in my family who is very close to me, told me that they aren't interested in theater, but will stream my play on the laptop in the background, just so I can get that page view!
(And I'm totally not making that up. Leave it to someone in your own family to tell you that. But you know, I prefer honesty. If you don't like theater, but like me and are willing to keep the laptop running while you watch something on your TV… well, you know. Nowadays, honesty is always refreshing.)
So, not only did Nick Cave release the album from his solo concert Idiot Prayer: Nick Cave Alone at Alexandra Palace yesterday — and it is really beautiful, gang.  But also, during the night, they dropped another song from LITANIES — the upcoming album by Nick Cave and Nicholas Lens. This newest piece is titled "Litany of Gathering Up." And it is stunning. That makes 3 litanies dropped so far and all 3 of them are really just breathtaking.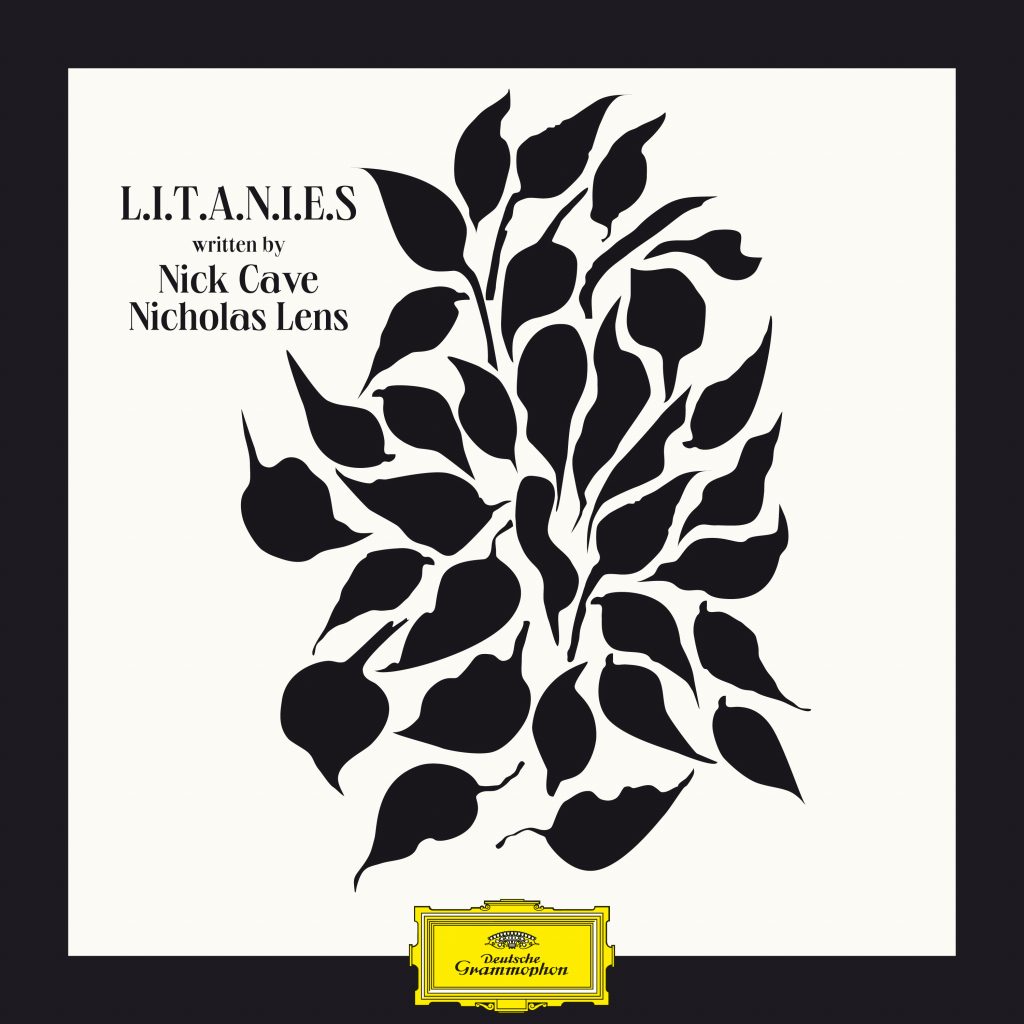 Well, so, today is all about writing that new erotic short story for Volonte in Sweden.  (Today and tomorrow both, probably.)  I'm glad that whatever was weighing on me yesterday has passed now and I will be able to focus on writing today.
(Oh, and btw, the alert of  royalty statements from Amazon also came through during the night, so thank you, gang, for continuing to buy my books, all over the world. I can't tell you how much I appreciate that.)
Now, I guess, onward to the somewhat promising developments re: the fate of freedom vs. tyranny here in these united States.
I just LOVE this one, and I hope it goes through and becomes a wake-up call to those key tyrannical G*vern*rs all over the country:
Three prominent members of the M*ch*gan State Legislature have introduced articles of impeachment against Gr* tchen Wh*tm*r, the standing g*vern*r of the state.
The articles seek the impeachment of Wh *tm *r on grounds that she has "exceeded her constitutional authority", regarding her draconian restrictions during the present p*nd*m*c. They also accuse her of "corrupt conduct in office". An excerpt from the articles follows below:
"Whereas, in responding to the C* VID  p*nd*m*c, Gr* tch*n *. Wh *t  m*r has acted in conflict with her constitutional duties as G*ver n*r. She has exceeded her constitutional authority, violated the constitutional rights of the people of M* ch*g*n, issued orders that are not in the best interests of the people of this state, and used the P*nd*m*c as an opportunity to reward political allies…
You know, people around here are talking about the days of the guillotine during the French Revolution, or hangings during the whole Nazi and Mussolini era, or firing squads during a bunch of other eras. And even though, as an ordained Christian Minister, I don't believe in the death penalty, I am finally starting to understand the depth of the outrage people feel when the corruption of power devastates their livelihoods, their personal freedoms, and the quality of their lives.
So I'm really hoping that at the very least the possibility of impeachments at the State levels will get some of these abhorrent G*v*rn*rs to wake the fuck up and stop pretending that m* sks work or that their is some terrifying p*nd*m*c going on out there.
They are trashing the economies in their States while living high on the hog themselves. They are bankrupting people. And then unleashing ANT *F* and the dreaded bl*ck l* v*s m*tt*r on anyone who tries to publicly resist.
[From last night]
A group inflicted "wide spread destruction" to businesses in Portland, police in Oregon's largest city said Saturday.
Two separate groups gathered in Portland on Friday night. One of several dozen, wearing all black, donning helmets, and carrying umbrellas—all hallmarks of the far-left Ant*f* network—walked to the Mexican consulate in the downtown area and vandalized the building, spray painting graffiti on the outside.
The group then went to the new Multnomah County Courthouse nearby and vandalized that…
[The destruction continued all over the city and the details get worse. Full article here.]
(This is the same State where two counties are voting to secede from the State and become part of the State of Idaho because they have a G*v*rn*r who is sitting back and urging all this destruction on — see yesterday's post.)
Only people at risk because of age or other physical complications need to be protected from ALL serious health risks, including C* VID. The rest of the world needs to be un m*sked and free to assemble and go about their daily lives.
2 vaccines that are 95% effective coming in a handful of days.
therapeutics that will cure the average person if they catch it
99.997% recovery rate for the average person
Okay, well, on that note, I'm gonna get started here!!
Have a wonderful Saturday, wherever you are in the world.  And don't forget to RESIST stupidity. Does what you're hearing make sense? If not… well, hmmm. Resist the urge to believe it. In your hearts, in your minds. Every bit of positive energy going out into the world right now in the name of your own fre* d*m is vitally important.
Okay.
I leave you with a version of Nick Cave's "The Ship Song" from off of the new Idiot Prayer: Nick Cave Alone at Alexandra Palace. Enjoy. And thanks for visiting, gang. I love you guys. See ya!