This idea that the entire Universe is forcing me to stay home and write, you know? You'd think I'd just fucking love that.
And in a way, I do. Because, thankfully, I'm really healthy. Although yesterday, when we had that brief burst of mild Spring weather and I was able to open a couple of windows — man, that fresh air felt so incredible. I really, really miss the fresh air.
But I do really enjoy being alone. And writing. (Although, I would of course prefer being with that guy I'm totally trying not to love, but since that's utterly impossible — just more impossible than you can possibly imagine — I just enjoy the fuck out of being alone…) (grumble grumble grumble)
But the sameness of the days is getting sort of weird. A little too "Groundhog Day"-ish, you know? Except for the fraction of a second that I interacted with the gals at the pizzeria, and the few moments standing 6 feet away from the guys at the Granville Inn — aside from that, I've been alone in here for 168 hours.
Thankfully, I talk to Peitor a lot. Or we text (constantly). We get a lot of creative stuff accomplished, which feels so great.  Other than that, though, I don't really interact with anyone. I call my dad every day because he's getting depressed. Not only is he on lockdown, too, but he doesn't actually enjoy being alone, and, it's been raining a lot where he lives so he can't even get outdoors and take a walk.
Aside from that, he's still grieving the death of his wife of 35 years. She's only been gone 2 months now. And even though my dad and I have not had the best relationship during my adulthood, by any stretch of the imagination, even I knew that he had a really happy 3rd marriage. My stepmom was just the best.  They loved each other so much. And she was the easiest person to be around. One of those rare women that you just enjoy being in the same room with — and you really noticed it when she left a room. She had such uplifting, delighted, joyful energy all the time.
So with or without the quarantine, my dad no longer has that wonderful energy in his life. Now all he has is the TV.  And it's on constantly — always on the news. Every time I call him, I have to say, "Dad, turn off the news. It's depressing you." Of course, he doesn't do it, but I still feel it's my sworn duty, you know, to tell him to do that every single darn day.
(I'm guessing that the minute we hang up the phone, he's saying "You're not the boss of me." And he's turning the volume on the news right back up!!)
But anyway. That's my day. Peitor and/or my dad. Then I eat endless vegetables — so boring. I've already "ice-creamed" myself out — totally not interested in the ice cream anymore. So it's back to eating really healthy stuff. Doing my yoga and my Booty Core, so that I can feel and look great during my endless days of living in captivity all by myself. And I still meditate and keep my endless little journals, so that my mind doesn't completely unravel.
And then, you know, I sit down at my desk and write. In so many ways, that seems like heaven — so how come it doesn't feel like heaven? Hmmm……
Oh — I did want to thank you guys for buying my books yesterday and during the night.  Seriously. I actually do appreciate it, even though you steadfastly refused to be led in the direction of my more literary pursuits — i.e. Twilight of the Immortal. I still really do appreciate that the old erotica still sells. (It will remain on sale for the next 4 weeks on Smashwords only.) (See yesterday morning's post.)
But I do want to point out something, and I have no qualms whatsoever comparing that specific novel (Twilight of the Immortal) to F. Scott Fitzgerald. I honestly don't. I know it's a really well written book (that a lot of publishers also loved but they did not love the fact that there were so many lesbians in it & I was not willing to delete them from history). Still, I'll point out that when F. Scott Fitzgerald died, you could not buy a copy of The Great Gatsby in any bookstore. Nobody wanted to read it.  (And, frankly, it is my favorite novel of all time.) And now, almost 100 years after it was written, it is not only considered a masterpiece of 20th Century American literature, but right now, today, it is ranked at #5 on Amazon's Classic Literature list, and ranked #131 in all books.
All books. Do you know what that means? Can you even estimate how many books are being sold on Amazon right now — and that nearly 100-year-old book, which at one point, while he was still alive, nobody wanted to buy, is ranked at #131 amid those millions of titles?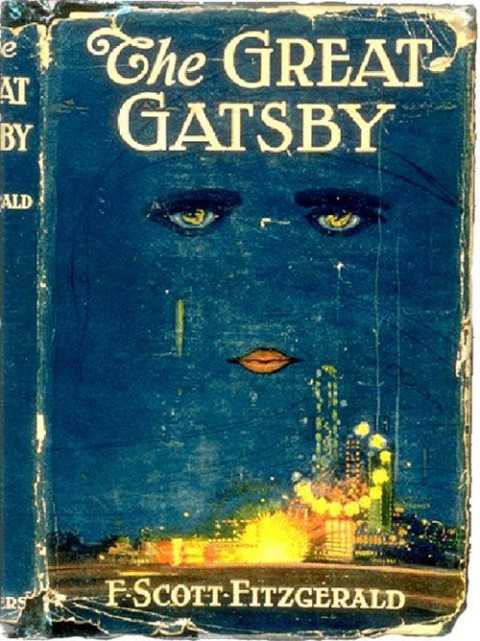 I'm just saying. Your great-grandchildren will be more than happy to buy my lonely little book, let alone get it for free! Even though it doesn't have a ton of sex in it… (And you'll be stuck up there in Heaven — with any luck, that is, because it's getting dicier with all that porn you're reading — but anyway, you'll be stuck up there just listening to harps and stuff!)
All righty!!!!
So here's good news. The numbers, while increasing for now, are still encouraging. Close to 94,000 recoveries from the virus as of today (3/21/2020). About 179,000 known cases worldwide, and about 171,000 of those cases are considered mild.
And some other good news — because of all this quarantine stuff, that portion of my bathroom ceiling that collapsed yesterday because of all that sudden rain? I get to just ignore it for now because no way on Earth is anyone going to be able to come out here and fix it yet.
I love, love, love ignoring needed home repairs!! It is one of my very favorite things to do! And usually it bothers my conscience when I'm doing it, but not this time!! Yay!
Okay, guys. I guess that's it for today.  I'm guessing that Nick Cave is out there, quarantined somewhere, too, and yet still wearing a suit and having some sort of a conversation!!! Alas, we don't know for sure. It's just an educated guess. (Yes, life's getting a little boring here in my room.) Oh, I've started streaming re-runs of the British Crime Drama, DCI Banks in the evening. So that's fun. And I did eventually finish watching Ken Burns' Jazz documentary — man, was that good. If you like jazz and you haven't seen that show, it's totally something to watch. It's about 20 hours, but still worth every moment.
All righty. Thanks for visiting! Wash your hands and stop touching your face already. Life is good. The world is beautiful. I love you and I feel certain that a whole lot of other people do, too! See ya, gang!!
"In My Room"
There's a world where I can go and tell my secrets to
In my room, in my room
In this world I lock out all my worries and my fears
In my room, in my room
Do my dreaming and my scheming
Lie awake and pray
Do my crying and my sighing
Laugh at yesterday
Now it's dark and I'm alone
But I won't be afraid
In my room, in my room
In my room, in my room
In my room, in my room
© – 1963 Brian Wilson, Gary Usher