We're getting closer to getting this darn novel published, finally.
Although the email that came from Valerie during the night, in response to my email to her regarding the cover design was: "OMG! What are all these words?!?!"
To be fair, though, I had been texting her with many emojis and leaving anxious voice mails, indicating, in a sort of very stressed out way, that I was "having issues" regarding the layout…
However, I'm confident that today, we will get it all figured out!!
And soon — very soon — that novel will finally be published!!
On a similar note, sort of — I heard from M. Christian the other day that one of our publishers was trying to locate me because they had a royalty check for me and had no clue where I was living anymore!
Well, that's exciting — a royalty check. But it made me wonder how many other publishers have lost track of me? I still get royalty checks at our apartment in NYC, and that has not been my mailing address since 2003. So I was thinking that maybe I ought to do something about updating everybody. One of these days.
Anyway.
Well, as much as I tried to drag my feet on it, I have officially watched the final episode of Endeavour in Season 7. I cannot believe how long it takes to get the new episodes and then it's over in a heartbeat (3 nights!!) and then you must wait another whole year.
I remember way back in the Dark Ages of my wee bonny girlhood, how different it was! A TV season lasted about 30 weeks, and then went into reruns all summer long, and then in mid-September, shortly after the new school semester had started, the new TV season began!!
OMG, it was so exciting. I couldn't wait to see the new seasons of I Dream of Jeanie, Bewitched, That Girl; or The Brady Bunch and The Partridge Family  — to see how everyone had changed and grown and what kind of new hairstyles everyone had, and all the new fashions. It was so cool. It was just so exciting. (Okay, I was really little.)
I was so in love with David Cassidy (from The Partridge Family) back then that, when I was 10, it managed to practically ruin one of our family vacations for me.
David Cassidy was going to be the special guest at Cleveland's Thanksgiving Parade that year (1970),  kicking off the Christmas season in downtown Cleveland, but my family and I were on a vacation in the Caribbean. In the sunshine.  In a private little villa with its own private swimming pool, only a few steps from a beautiful beach and the Caribbean sea…
…and I was heartsick because I couldn't be in freezing cold, snowy downtown Cleveland, to watch David Cassidy ride in a parade and wave for 3 seconds at a mob of screaming little girls!!
Too funny to think about it now — what I wouldn't give to be hanging out in a private little villa with my own swimming pool.  Even though I had a good time during the day — the beaches were so beautiful, and it was my first exposure to steel drum music and I thought it was incredible; still, I would literally cry in my bed at night, knowing that I would miss David Cassidy in the parade…
(It was not TV-related, but there was another time when my parents forced me to take a really lovely family trip during summer vacation and it caused me to miss The Osmond Brothers performing live at the Ohio State Fair!! You can easily see that my childhood was tortuous…)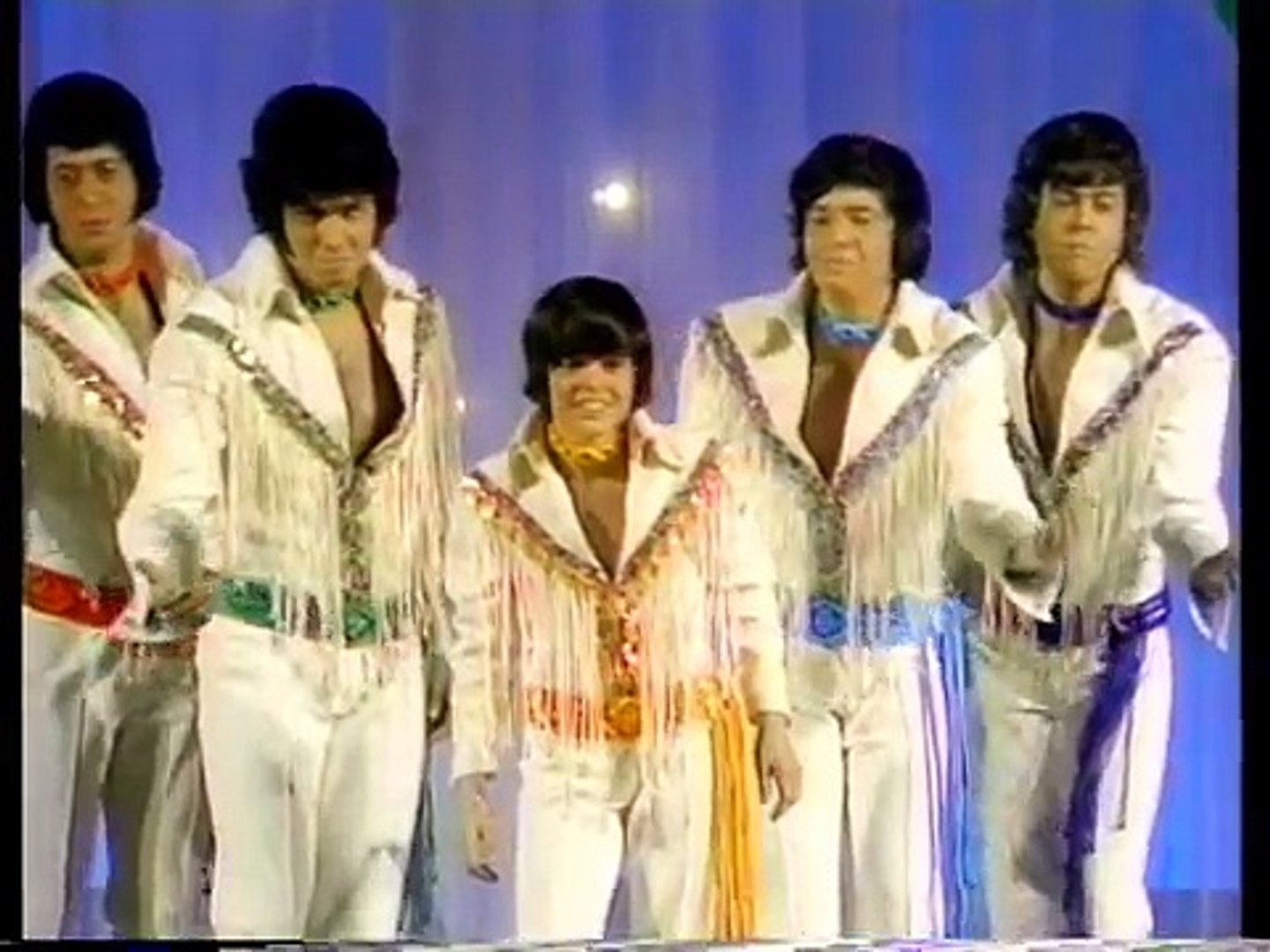 Okay, well that was an unexpected trip down memory lane…
Yesterday, Nick Cave sent out a Red Hand File that was really good — all about his take on Cancel Culture and the role of mercy in a tolerant society. You can read it at that link there. It  was really well stated, gang.
Well, I gotta get started here! There is so much work still to do on the publication stuff today. I hope you're having a nice Thursday, wherever you are in this COVID-infused world. Thanks for visiting, gang! I'm going to leave you with a hit song from 1964 that I always loved.  It's Calypso, but no steel drums, or anything. "Shame and Scandal in the Family" by Shawn Elliott (this is based on a 1943 song, that had different lyrics, but these were the lyrics I grew up on). It's too fun! So enjoy. I love you guys. See ya!
"Shame and Scandal in the Family"
Woe is me
Shame and scandal in the family
Woe is me
Shame and scandal in the family
In Trinidad there was a family
With much confusion as you will see
It was a mama and a papa and a boy who was grown
He wanted to marry, have a wife of his own
Found a young girl that suited him nice
Went to his papa to ask his advice
His papa said: "Son, I have to say no
This girl is your sister, but your mama don't know"
Oh, woe is me
Shame and scandal in the family
Oh, woe is me
Shame and scandal in the family
A week went by and the summer came 'round
Soon the best cook in the island he found
He went to his papa to name the day
His papa shook his head and to him did say
"You Can't marry this girl, I have to say no
This girl is your sister, but your mama don't know"
Oh, woe is me
Shame and scandal in the family
Oh, woe is me
Shame and scandal in the family
He went to his mama and covered his head
And told his mama what his papa had said
His mama she laughed, she say, "Go man, go
Your daddy ain't your daddy, but your daddy don't know."
Oh, woe is me
Shame and scandal in the family
Oh, woe is me
Shame and scandal in the family
©  1943, 1965 Sir Lancelot; Lord Melody